The Book Discussion Group members select, read, and discuss 9-10 books per year. All are welcome whether you've read the book or not and the program is FREE. Refreshments are provided and the books are available through the Newport Beach Public Library.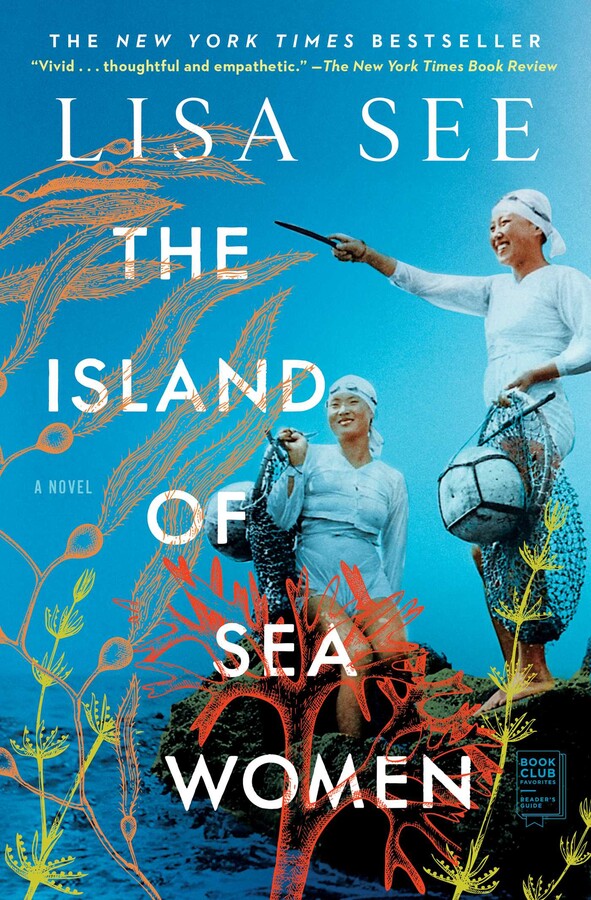 September 14, 2022
The Island of Sea Women by Lisa See
The Island of Sea Women deftly explores the complexities of female friendship and introduces readers to the remarkably strong and spirited female divers of Jeju Island (South Korea). It's also an eye-opening portrait of a country ravaged by decades of conflict and unrest, and a searing examination of the effects that foreign intervention can have on the evolution of a nation and of course individual lives. It asks the eternal questions: How do we find forgiveness? Can we find forgiveness? The book follows Young-sook and Mi-ja, girls from strikingly different backgrounds who bond over their shared love of the sea while working in their village's all-female diving collective.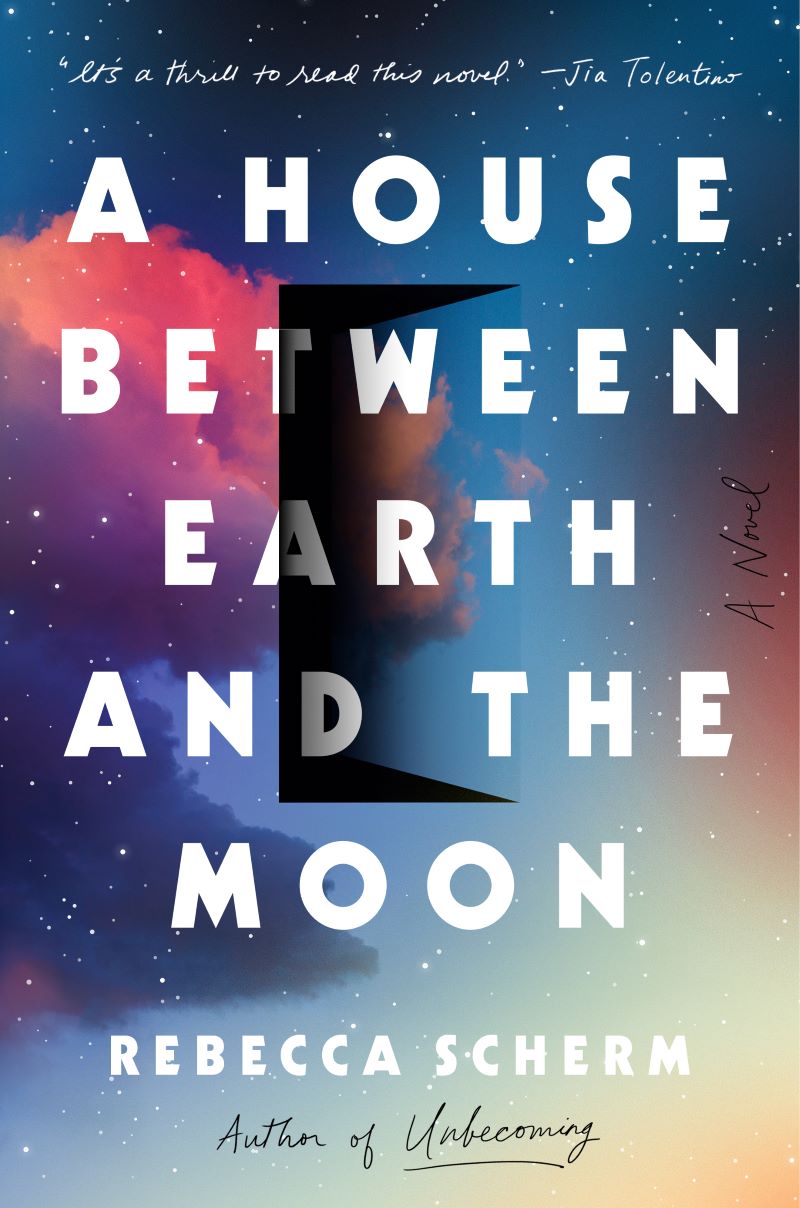 October 12, 2022
A House Between Earth and the Moon by Rebecca Scherm
Near-future Earth is in deep trouble. The humanity-saving space station Parallaxis isn't looking so good either. A novel that merges science fiction and eco-fiction. The main protagonist Alex, a beleaguered scientist who has long been hoping to create a species of algae that can consume enough carbon dioxide to stem global warming. He has been recruited by Sensus, a Google/Apple–ish megacorp, to do his research on Parallaxis, a space station orbiting Earth that's designed partly for research, partly as an escape hatch for billionaires looking to get away from the chaos down below.
Prescient and insightful, A House Between Earth and the Moon is at once a captivating epic about the machinations of big tech and a profoundly intimate meditation on the unmistakably human bonds that hold us together.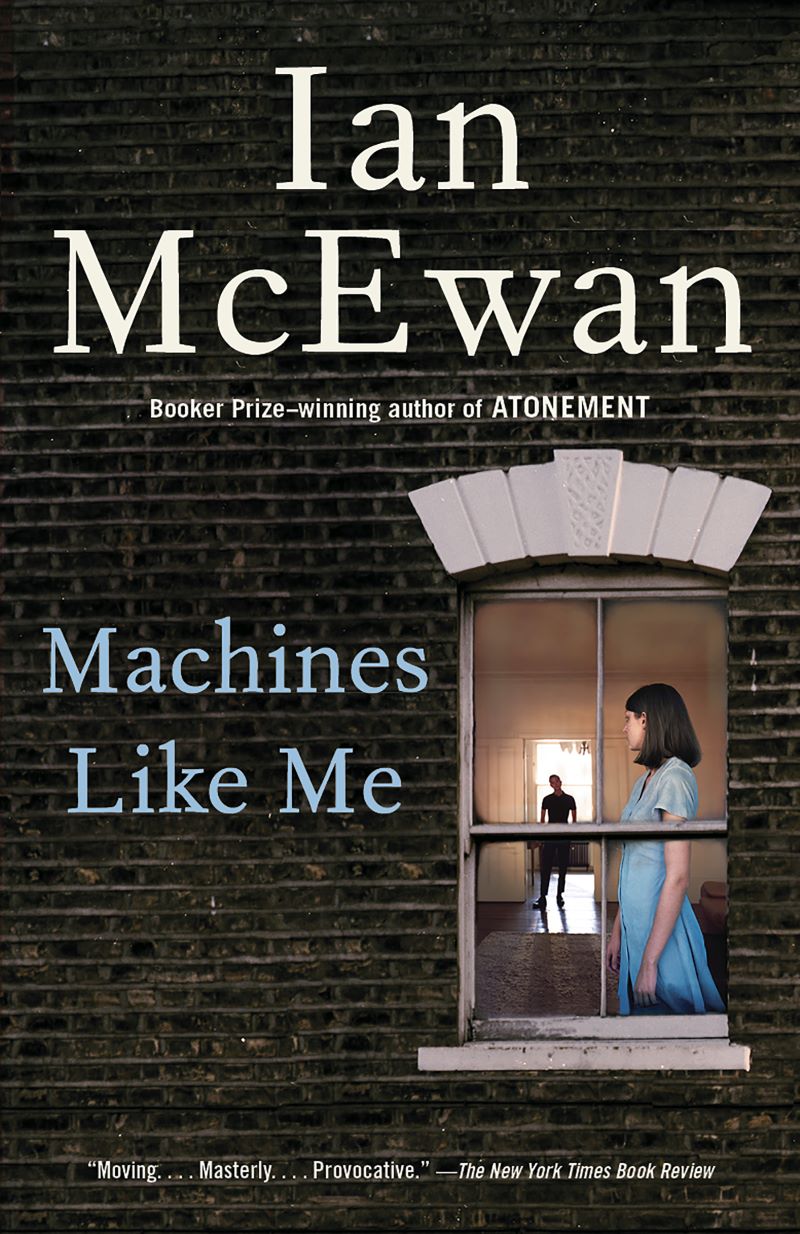 November 9, 2022
Machines Like Me by Ian McEwan
Machines Like Me occurs in an alternative 1980s London. Charlie, drifting through life and dodging full-time employment, is in love with Miranda, a bright student who lives with a terrible secret. When Charlie comes into money, he buys Adam, one of the first batch of synthetic humans. With Miranda's assistance, he co-designs Adam's personality. This near-perfect human is beautiful, strong and clever – a love triangle soon forms. These three beings will confront a profound moral dilemma.
Ian McEwan's subversive and entertaining new novel poses fundamental questions: what makes us human? Our outward deeds or our inner lives? Could a machine understand the human heart? This provocative and thrilling tale warns of the power to invent things beyond our control.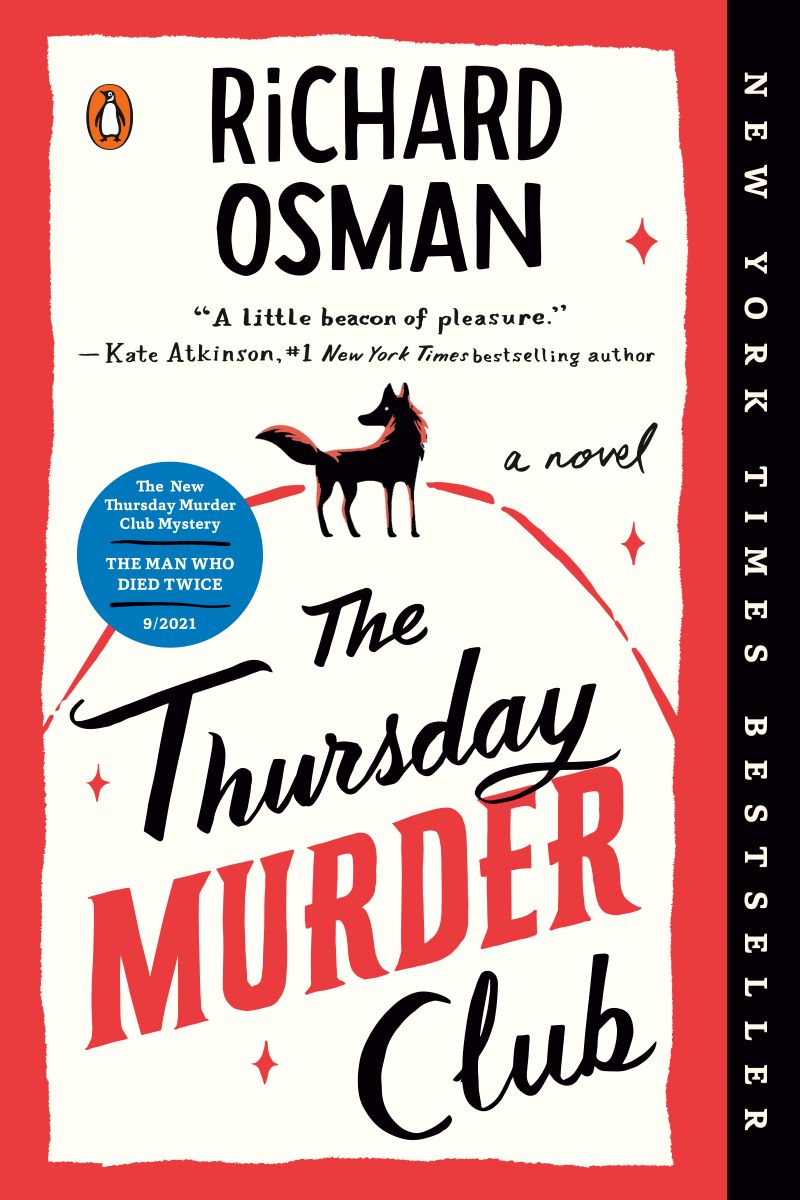 December 14, 2022
The Thursday Murder Club by Richard Osman
In a peaceful retirement village, four unlikely friends meet weekly in the Jigsaw Room to discuss unsolved crimes; together they call themselves the Thursday Murder Club. When a local developer is found dead with a mysterious photograph left next to the body, the Thursday Murder Club suddenly find themselves in the middle of their first live case. As the bodies begin to pile up, can our unorthodox but brilliant gang catch the killer, before it's too late?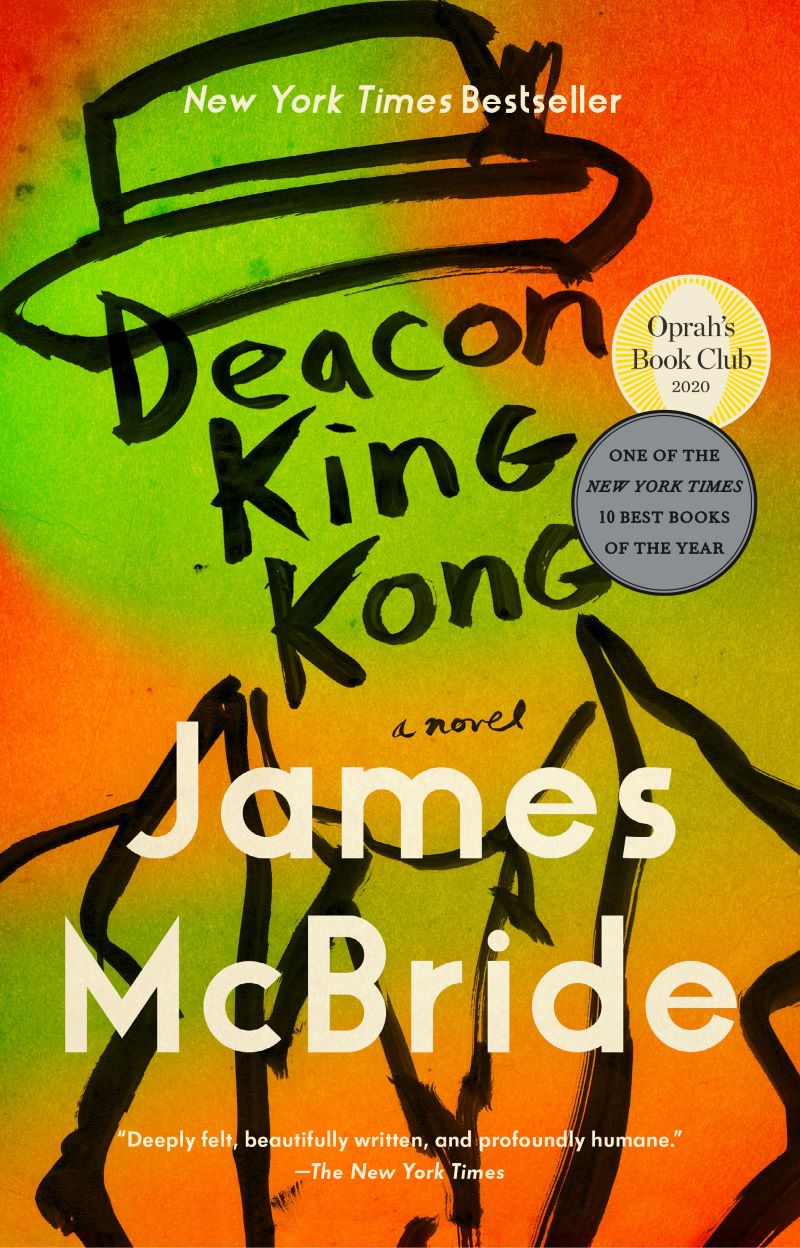 January 11, 2023
Deacon King Kong by James McBride
In September 1969 New York, Sportcoat deacon of the church shoots a drug dealer point black. The reasons for this desperate burst of violence and the consequences that spring from it lie at the heart of this deeply moving and funny novel. McBride brings to vivid life the people affected by the shooting: the victim, the African-American and Latinx residents who witnessed it, the white neighbors, the local cops assigned to investigate, the members of the Five Ends Baptist Church where Sportcoat was deacon, the neighborhood's Italian mobsters, and Sportcoat himself. Told with insight and wit, Deacon King Kong demonstrates that love and faith live in all of us.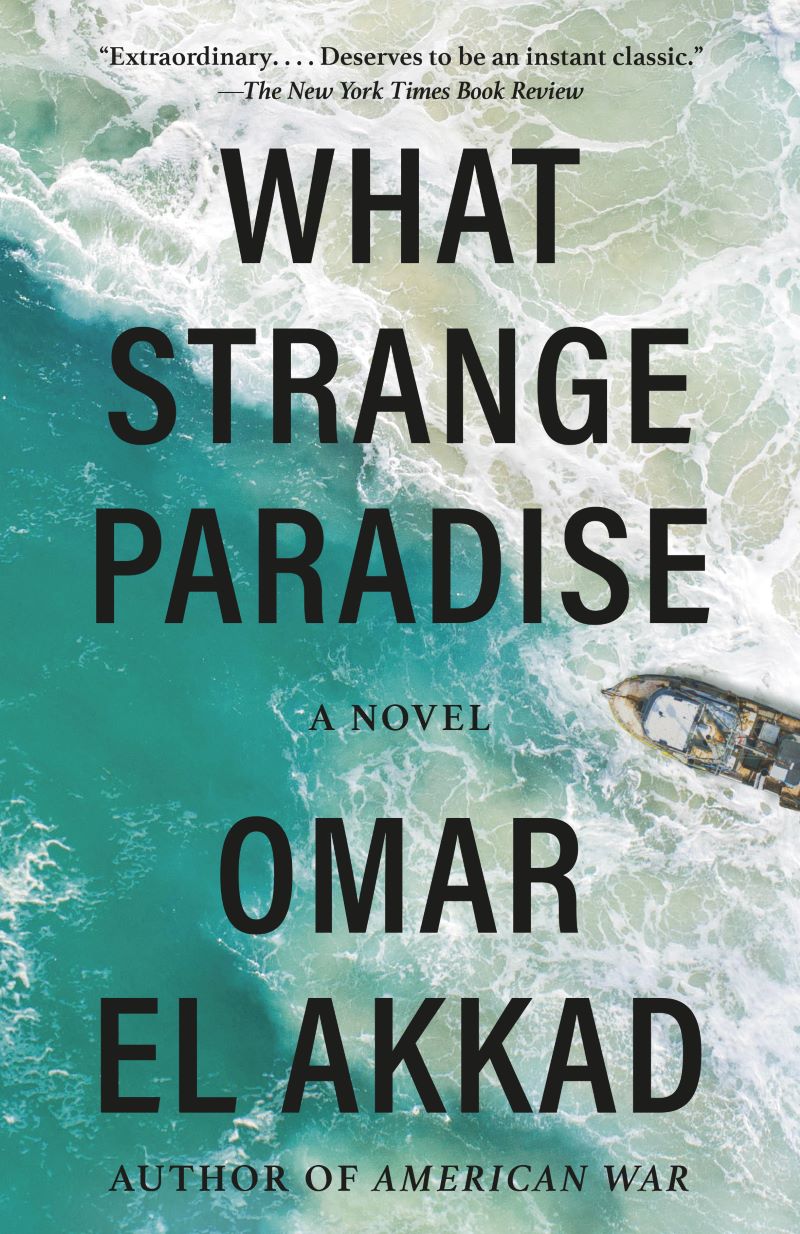 February 14, 2023
(third Tuesday of the month)
What Strange Paradise by Omar El Akkad
What Strange Paradise is the story of two children finding their way through a hostile world. But it is also a story of empathy and indifference, of hope and despair—and about the way each of those things can blind us to reality. An overfilled, ill-equipped, dilapidated ship has sunk under the weight of its too many passengers: Syrians, Ethiopians, Egyptians, Lebanese, Palestinians, all of them desperate to escape untenable lives back in their homelands. But miraculously, someone has survived the passage: nine-year-old Amir, a Syrian boy who is soon rescued by Vänna. Vänna is a teenage girl, who, despite being native to the island, experiences her own sense of homelessness. And though Vänna and Amir are complete strangers, and don't speak a common language, Vänna is determined to do whatever it takes to save the boy.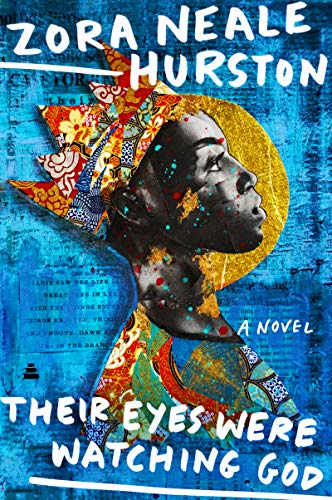 March 8, 2023
Their Eyes Were Watching God by Zora Neale Hurston
With haunting sympathy and piercing immediacy, Their Eyes Were Watching God tells the story of Janie Crawford's evolving selfhood through three marriages. Light-skinned, long-haired, dreamy as a child, Janie grows up expecting better treatment than she gets until she meets Tea Cake, a younger man who engages her heart and spirit in equal measure and gives her the chance to enjoy life without being a man's mule or adornment. This epic tale of Janie Crawford, whose quest for identity takes us on a journey during where she learns what love is, experiences life's joys and sorrows, and come home to herself in peace.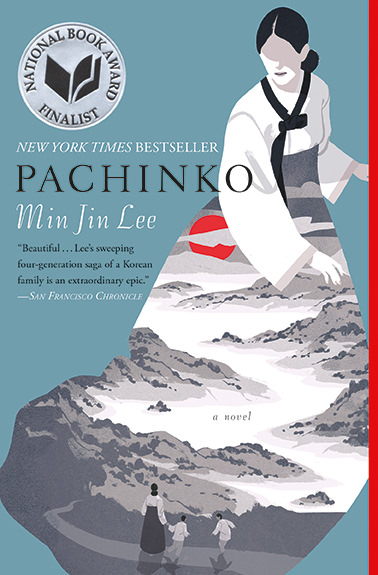 April 12, 2023
Pachinko by Min Jin Lee
Pachinko follows one Korean family through the generations, beginning in early 1900s Korea with Sunja, the prized daughter of a poor yet proud family, whose unplanned pregnancy threatens to shame them all. Deserted by her lover, Sunja is saved when a young tubercular minister offers to marry and bring her to Japan. So begins a sweeping saga of an exceptional family in exile from its homeland and caught in the indifferent arc of history. Through desperate struggles and hard-won triumphs, its members are bound together by deep roots as they face enduring questions of faith, family, and identity.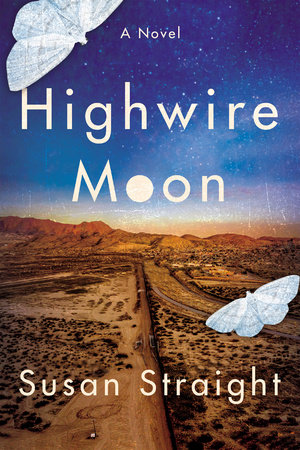 May 10, 2023
Highwire Moon by Susan Straight
The story of a young mother deported and separated from her child, and the pair's efforts to locate each other years later Highwire Moon narrates the journeys of a young mother and daughter divided. Serafina is a Mexican-Indian scraping by in Southern California; detained by immigration officials, she tragically lacks the English to tell them that Elvia, her three-year-old, is resting in a nearby car. After her deportation, Serafina tries in vain to return to the States, while Elvia must survive several foster homes, later to be reclaimed by her father. By the time Elvia is fifteen, she decides to find her mother across the border–at the very same time that Serafina goes in search of her.