A Benefit for the Witte Hall Technology Fund
Join us to celebrate renowned filmmaker Greg MacGillivray and his fascinating memoir Five Hundred Summer Stories: A Life in IMAX
Saturday, January 28, 2023, 7:00 pm
Friends Room, Newport Beach Public Library
Festivities follow the Program in the Library
Musicians Steve Wood and Beth Fitchett Wood of Honk will perform. Honk produced the original soundtrack for the MacGillivray Freeman Films legendary surfer film Five Summer Stories.
Tickets for the celebration: $200.
$135 is a tax deductible contribution to the Witte Hall A/V Technology Fund.
The new library lecture hall, Witte Hall, will include technically advanced stage lighting and audio-visual equipment to maximize the patron experience. There will be computer-controlled lighting instruments over the audience and above the stage to provide multiple lighting settings for lectures, performing arts, film, and other presentations. The back wall of the stage will be a 9'x16' LED video wall for slide and video presentations, film, and will display a selected image like curtains or organization logos if slides or video are not used. Multiple speakers and excellent acoustics will mean that the human voice, musical instruments, and sound from the video display will be clear, precise, and vivid everywhere in the auditorium.
Additional advanced technology includes the capability to livestream presentations and a wireless Assistive Listening System and a transmitter to provide Wi-Fi transmission for use with smart phones with a Blue-tooth hearing aid connection.
Advanced technology will add significantly to the cost of the library lecture hall but will be critical to making Witte Hall the state-of-the-art experience that will serve Newport Beach Library patrons, Foundation patrons, and the community organizations that will benefit from having this space available for their programs.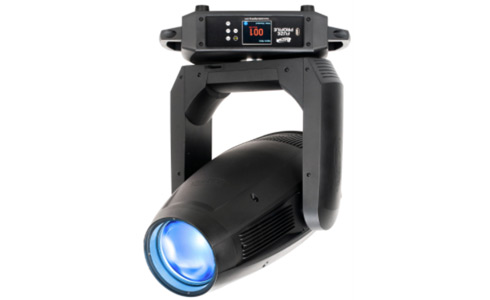 Computer-controlled LED
stage lighting